Ultimate Bodyweight Conditioning DVD
Finally, There's A Comprehensive Bodyweight Training DVD
that Goes Beyond The Boredom Of Basic Push Ups, Squats, Crunches & Jumping Jacks, While Equally Building Animalistic Strength, Lean Muscle, & Burning Fat!

DVD Running Time: 93 Minutes
**Grab Your Copy of The Limited Remaining Physical DVD
or Purchase The Immediate Digital Download**
You Also Receive The Following Bonuses:
The New Warrior Training "4 Week Animal Strength Training Program"
Tim Bell's "The Bodyweight Solution" sampler ebook
1-on-1 Audio Interrogation w/ Mike Mahler Discussing "The Importance of Hormone Optimization"
Here's What You Will Learn From The Bodyweight Conditioning for
Strength & Fat Loss DVD
• Learn how to effectively use bodyweight training for building iron clad strength, gain size, burn fat, increase power, and improve overall fitness, as a stand-alone method or with your current training modalities.
• Learn how the power of "Self-cueing" helps ensure proper form, breathing, and mental focus
• Learn how to give standard bodyweight staples, such as pushups, squats, and dips, a modern fitness makeover that will have great carry-over into your current training program
• How training like a "low-rider" builds a rock-solid core and incredible upper-body strength
• How adding the simple moves of the smallest primates can give you the speed and strength of a Silverback Gorilla
• Rediscover a childhood playground favorite that enhances cardio endurance, while building an iron midsection, improved agility and balance.
• How to use hybrid exercises for training efficiency and to insure you never miss another full body workout
• How the rhythmic and animal-inspired movements of an African and South American martial art will improve your joint mobility, speedy, agility, and build full body strength
• What you can learn from the members of some of the world's largest farming nations, in order to improve hip flexibility, squats, and reduce injuries
• How to use the smallest joints, such as the toes, fingers, elbows, and back of the knees to reduce injury, often associated with bodyweight mainstays, pushups, squats, and dips
• What joint mobility exercises you canperform to insure your body is ready for performance, injury prevention, and training preparedness
• How to truly and effectively incorporate the posterior chin in a well-rounded bodyweight routine, beyond typical pull up variations
Why You Should Purchase My Bodyweight Conditioning for
Strength & Fat Loss Workshop DVD
You are tired of searching the internet for bodyweight exercises, other than pull ups,  that strengthen the muscles of  the back
You've hit a plateau with your current training program and seek challenging, but "fun" exercises to add to your training arsenal
You are tired of experiencing shoulder and lower back pain, after performing push ups
You travel a lot or work long hours, and need the convenience of exercises that you can do anywhere, anytime
You have been training with bodyweight exercises in the past, but need to take your bodyweight training experience to the next level
You are a coach or personal trainer & want to teach effective strength and fat-burning bodyweight exercises to your clients/team, while improving their progress & helping them avoid injuries
You want exercises that are a compliment & enhance your other training focus, such as: MMA, Kettlebell Sport, Running, Competitive Sports, power lifting, strongman, and more.
You are a coach or trainer seeking  the most optimal bodyweight exercises for any age group, prehab/rehab patients, or special population
You seek bodyweight exercises that finally live up to the promise of building lean muscle, burning fat, build strength, while also improving your posture, flexibility, endurance, and mobility
You are a beginner wanting to build your strength & power with bodyweight exercises, before moving on to lifting weights
Here Are The Exercises That Are Covered On This DVD
Third World Squat

: This is where it all begins for most trainees. However, squats are usually portrayed as a simple leg exercise, performed in an "up & down" motion. Find out how the use of your chest, heels, and groin, during squats will improve your flexibility, posture, and safely prepare for just about any full body exercise.

Push Ups: Revisited

: No, this is not the title of a senseless sequel to a blockbuster Hollywood movie. However, the push has long been misrepresented as an upper body exercise that focuses merely on the chest, shoulders, and arms, that was better suited for most men. Find out how to perform the push up to develop powerful upper body, and a core of steel, by utilizing your back and legs. The technique I use in this video, has helped all of my clients, including women, perform the push up without lower back pain, benefit from a stronger, leaner, upper body, as well as rapidly graduate from doing push ups on their knees, to perform multiple sets of push ups, while in a straight-leg plank position.

Jinga

: This staple of a very popular Afro-Brazilian martial art not only helps prepare your body for an intense workout, but helps you recover quickly between exercises, as well as helps strengthen & relax your mind. Faster recovery means better and more frequent training days.

Chimp Walk

: Who knew that such a small, full body animal movement, that requires very little space, can not only increase upper body strength and endurance, but also improve hip flexibility and posture.

Misery Pulls

: This is a great pulling motion, that builds a solid back, as well as a rock hard midsection. Misery pulls also help prepare your body for times of emergency, when standing, walking, or staying still in a life-threatening  situation is "NOT" an option!

Attacking Primate

: This exercise takes the desire to be more explosive, increase shoulder flexibility, enhance hip flexibility, and improve cardiovascular endurance, to entirely new level. Be prepared to sweat.

Walking Stick

: Less is definitely more, when you perform this exercise. Learn how to make your body compact, while using very little movement, to increase core and upper body strength.

Sabertooth Crawl

: This exercise has less to do with crawling, and more to do with utilizing the entire body to be explosive, mobile, accelerate & decelerate properly, as well as help you build the strength of comic book mutant.

Spare Crawl

: Why do crunches, when you can build a powerful midsection, while sitting? This exercise will work parts of your abs you did not know existed.

Water Moccasin

: Performing isolation exercises at the gym, such as lat & tricep pulldowns are a waste of time, and do not address numerous smaller muscles and proper body mechanics required to ensure "real world" pulling strength. This is a great exercise that will address those issues, as well as help you develop a solid, injury-resistant lower back.

Fence Jumpers

: Learn how to utilize this plank variation to  not only develop a tight core, but also a powerful upper body, speed, and enhanced pushing power, via well-placed tension.

Donkey Kicks

: This exercise is the icing on the cake, in terms of a full body exercise that  helps increase athleticism, cardio, shoulder stability,  core strength, balance, and much more. Proper performance of the Donkey Kick also has great lockout carry over for those needing to develop demanding shoulder strength and upper body stability, in order to perform overhead lifting movements, without the fear of injury.
Frequently Asked Questions:
Q: I'm just getting started with my exercise program, is this DVD right for me?
A: Absolutely. The exercises on this DVD is perfect for the trainee who is just beginning a new program,  the business person or stay-at-home parent, who doesn't have time to get to the gym, coaches of young athletes, PE teachers, some pre/post rehab patients (under their doctor's supervision), and trainees in certain special populations, will also benefit from this DVD.
Q: I'm pretty experienced, in terms of exercise. How can I benefit from incorporating your bodyweight exercises, Sincere ?
A: Here's how! Experienced trainees, seeking to break through plateaus and/or add assistance work to their program, competitive athletes seeking to enhance their conditioning, MMA fighters, runners, and many other athletes have enjoyed great success by utilizing the exercises on this DVD. I am sure you will, also.
Q: I don't have time to go to the gym & my schedule is crazy. How can this DVD help me get on track, while maintaining my busy life?
These bodyweight exercises can be performed just about anywhere. All you will need is a little time, imagination, the programs outlined in the bonus ebook, and you have the power of a time-saving, full-body, fat burning, strength and muscle building training program at your leisure. It doesn't matter if you are in your living room, office, or in the airport, these exercises are designed to be performed just about anywhere.
Q: Most of the workshop DVDs I've seen are blurry, dark, and the audio is poor, at best. What makes your DVD different?
A: Believe me, I know what you mean. I have quite a few workshop DVDs that look like they were shot in a back alley with a viewmaster, while the audio sounds like the instructors was speaking through  a turtleneck sweater. You definitely don't have to worry about that with this DVD, thanks to the good folks over at Optix Studios.
Q: I would love to perform or increase my pull ups. Can the exercises on this DVD help?
A:  Absolutely! The muscles, strength, mechanics, flexibility and stability needed, in order to properly perform  the pull up, are addressed  with several of the exercises on this DVD.
Q: Is it ok if I email you, should I have any questions regarding the material on the DVD?
A: Your questions are always welcome, as I want to make sure you get the most out of your purchase.
Q: Are there any follow-along-workouts or any program design covered on the DVD?
A: The DVD does not include follow along workouts & program design. However, I did include those in the bonus training  e-books that you receive as a bonus when you buy the DVD.
Q: What format is the DVD in and will it work on international DVD players?
A: Due to popular demand, the format is now available as a digital download, for immediate access .
Q: OK, Sincere, I'm totally ready to purchase this DVD. What do I need to do next?
A: Awesome! Keep reading for purchase info!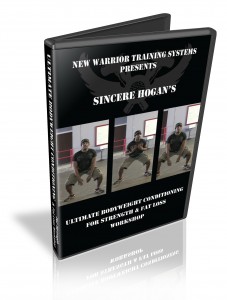 ** New ** Digital Downloadable Video + Bonuses ($24.95 Immediate Download)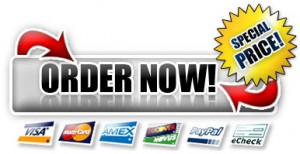 .