Buffer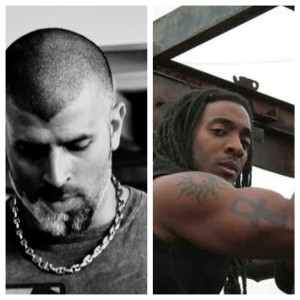 Listen to Ep.#59 as Mike & Sincere talk about the following:
What "huge" fitness event is happening during the same weekend of the upcoming Live Life Aggressively course makes the LLA event an even bigger can't-miss event
Mike discusses the controversial TRT ban by the Nevada State Athletic Commission & the MMA fighters affected
What TRT/HRT is and what it isn't
What can fighters who have been users of TRT/HRT can do to stay competitive, in spite of the ban
Why a fight between Ronda Rousey vs. Gina Carrano would be bad for business, in terms of women's MMA

What is the connection between the UFC, WWE, & the network marketing company, Herbalife?
What you can learn about expanding your business from the current U.S. economy
The best business advice via the legendary group Motorhead
Sincere shares highlights from his recent trip to Costa Rica
Is Cost Rica "all" that it's hyped up to be?
Why did two "chicas" sitting on a park bench have a nearby stalker repeatedly uttering the word "boyfriend" to Sincere & his wife
All this and much more:
Listen and download at http://strengthbymahler.com or http://newwarriortraining.com.
or subscribe and download at:
iTunes: https://itunes.apple.com/us/podcast/live-life-aggressively-podcast/id646524617 (please leave us your reviews 🙂
Stitcher: http://www.stitcher.com/s?fid=34706&refid=stpr
Also, be sure to "like" and connect with us on our Facebook fan page at http://facebook.com/llapodcast.