Buffer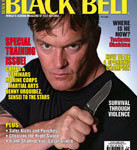 In part 1 of this 2 part show, personal protection expert, Tim Larkin, returns to discuss training recovery & his personal experience utilizing cryosauna therapy, the float chamber, why you should consider utilizing these recovery techniques, as well as the following: .
Mike & Tim share why the cryosauna trumps ice baths
How does the cryosauna aid in fat loss
How does ice baths & cryosaunas aid in breath control and psychological training
How did Tony Robbins play a part in Tim's discovery of the benefits of cryotherapy
Mike shares the benefits of receiving  "drive-by" confidence
How does the theory of "Facing The Reality of You" pertain to both recovery methods as well as personal protection
How are the foundations of strength training and sound nutrition akin to sound personal protection
Links & Resources mentioned in the show:
Listen and download at http://strengthbymahler.com or http://newwarriortraining.com. 

also subscribe, download, rate & review us at:

iTunes: https://itunes.apple.com/us/podcast/live-life-aggressively-podcast/id646524617 

Stitcher: http://www.stitcher.com/s?fid=34706&refid=stpr


Also, be sure to "like" and connect with us on our Facebook fan page at http://facebook.com/llapodcast.