Buffer
I'm not much of a news person. In fact, I hardly ever watch it, due to so much of the its focus on just about all things negative. However, I can usually know what's going on in the world, immediately when it happens, via social networks such as Twitter and Facebook. Yet, for some reason, I did not find out about the recent massive flooding in the Nashville, TN. area, until last Friday.
I saw a post from fellow kettlebell coaches, Eric Moss & "Iron Tamer" Dave Whitley (who is also a resident of Nashville), regarding the floods. What I read from their posts, described a very serious situation, in which I was surprised was not covered more extensively via mainstream media.
I gave Dave a call on Friday afternoon, just to make sure he and his family were o.k. Dave assured me they were fine; however, from what he described, first hand, a lot of the good folks in the Nashville area, could use a helping hand. Going more into detail, Dave told me that, a little over a week ago, the great city of Nashville got between 13 and 16 inches of rain, which is more than the average for the MONTH of May, in less than 48 hours.
Dave described how such notable landmarks of this great musical mecca, were nearly completely covered by the rising waters: such landmarks ads the Grand Ole Opry, Opry Mills Mall, and Opryland Hotel.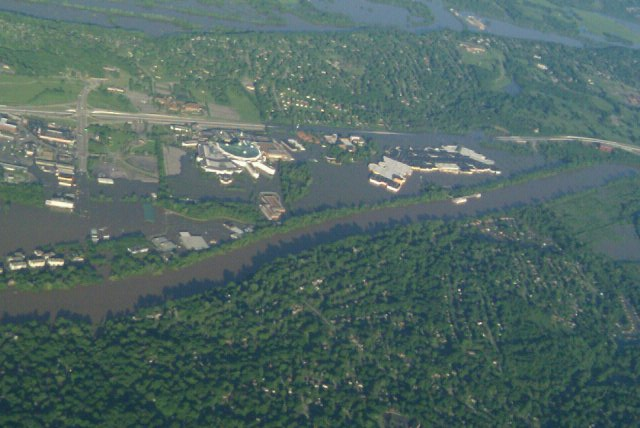 (the following is via Dave's Blog: http://irontamerblog.com – "The glass roof building is the Opryland Hotel. To the right of it is Opry Mills mall. Both the hotel and the mall buildings occupy several acres each. If you have ever been there, you can begin to understand the magnitude of the flood. These are shots I snagged from random Facebook posts.")
While most of the water has receded, the damage to properties, memories, and lives, continue to rise. Dave shared with me, during our conversation and via his blog, that the death toll is rising, temporary shelters are at capacity, missing people are unaccounted for, many homes are under water, there is a water conservation emergency, much of Nashville's economic base is threatened by flood damage.
I will go on record and tip my hat to the citizens of Nashville, as well as the surrounding areas. They did not sit around and wait for a handout or bailout. They, as we say in Texas, "hunkered down" and immediately got to work, rebuilding Music City.
However, we can all still do our part to help. Many of you, including Dave, stepped up and helped my fellow Houstonians & Galvestonians, a couple of years ago, during Hurricane Ike, as well as the good folks in Louisiana and Mississippi, during Hurricanes Katrina and Rita.
I am taking this opportunity to ask you to take a quick moment to help our friends in Tennesee , who, during this time of need, continue to truly display the Warrior Spirit. It's as simple as picking up your cell phone and texting, 'REDCROSS' to 90999 to donate $10 to disaster relief.
Please share this blog post, and message to your friends, family, co-workers, social media network, etc. Also, please keep the good people of Nashville, and the surrounding areas in your thoughts, meditations, and/or prayers. Thank you.