Buffer
Yes, today is Mardi Gras, and I planned on posting a "Non" Fat Tuesday-style workout. However, when I work up this morning, I received a Facebook email, via my buddy Mike Mahler. Mike shared a post from another friend, and and all around great guy, comedian, John Heffron. Usually, John creates some of the funniest videos, and shares them with us on Facebook. However, this message had a differnet tone, and was a lot more personal. I will keep this simple, and quote John's Facebook message, below:
"2 soldiers in Edwin's (my brother in laws) unit that have paid the ultimate sacrifice this week, Fahey and Weaver may you RIP! In addition to , 3 other soldiers have been wounded. 170th Dragonslayers. In the next week IM going to release a Brand New CD i recorded last week Plus one of my top selling itunes ones Both for $10. IM going to offer it for 2 weeks and donate money to Wounded Warrior and the above families ill def let evey one know when its ready its ready, im working on this non-stop. I think we can raise a lot of money. www.listenlaughhelp.com"
I know we talk a lot about what it means to be a New Warrior in today's trying times, here on this blog and on my Facebook page. However,  I doubt the majority of us have a clue of how it is to be a Wounded Warrior, dealing with the after-effects of what our soldiers encounter, while upholding their commitment to protect us. I applaud John for stepping up to help out, as Mike stated on Facebook, more celebrities should do .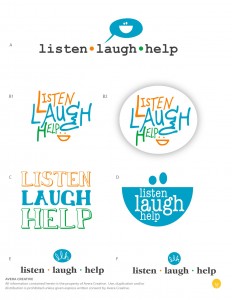 However, as members of the New Warrior Nation, we never have to wait on someone else to give us permission to do good. John simply opened the door, and I am joining him, and a great group of my friends who have already donated to this cause, by asking you to show your support for soldiers: Fahey, Weaver, their grieving families, as well as all soldiers dealing with Traumatic Brain Injuries.
Please take a moment to donate at least $10 to this cause. John is really working hard to raise funds for this great cause.  Join us in giving to those who give "a lot" more to us. For more information on how you can donate, hop over to http://www.listenlaughhelp.com/.
Thanks, and please share/retweet this post with your friends, via email, Facebook, Twitter, and other forms of social media you have access to. Thanks.
Sincere~