Buffer
All I can say is wow! Since I posted the "Killer Elite" Body Challenge contest the other day, I've been getting quite a few positive responses, and requests to extend the challenge so others can submit their videos. Even those who have not filmed themselves performing the "Killer Elite" body challenge workout, have responded with praise for giving them a butt-kicking, full-body workout to help jump-start their new year.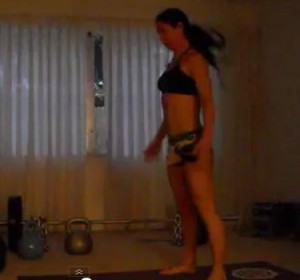 This bodyweight-only workout can be performed just about anywhere, anytime. Not only are the men of the New Warrior Nation taking on the challenge, the ladies of the New Warrior Nation are kicking butt, with this workout as well.
In fact, check out the very first video submission by my Underground Strength sistah, Joy Byxbee killing it in the Killer Elite Body Challenge. Think you can beat her finishing time? Then get the details of the challenge at http://budurl.com/killerelite & you could win some really cool prizes. Let's get it, in 2012!
.
.