Buffer
It's been a long time coming, and if it involves the great state of Texas & the nation's fourth largest city, you have to go "BIG." That's why one of the most well known faces in the world of kettlebell training and strength & conditioning is bringing his organization's hands-on and in-depth style of kettlebell training to Houston, for 3 days.
Over the past few years, the International Kettlebell & Fitness Federation's founder, Steve Cotter, & the IKFF's Director of Operations, Ken Blackburn, have spent numerous hours, blood, sweat, and possible a few tears (not "tears" as in crying, but "tears" as in torn callouses and busted blisters from hours of improving and teaching various kettlebell techniques), in order to promote and help grow the benefits of the culture of Kettlebell training in the West & internationally.
By far, you'd be hard pressed to find any kettlebell-oriented organization with as much reach and membership on an international level, than that of the IKFF. Consequently, the IKFF will touchdown in one of the largest international cities in the West, on October 21-23 at West U Fitness, in Houston, TX.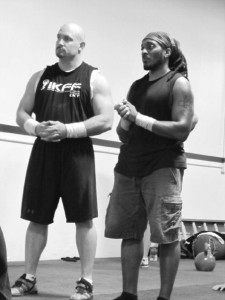 Do not miss this rare opportunity to train with some of the best kettlebell coaches the culture has to offer. In fact, you will have the opportunity to train with IKFF certified coaches that have trained extensively with the some of the world's top-ranked and recognized Kettlebell coaches and world champions from the home of the Kettlebell, Russia, as well as other parts of Europe. To say, you will be in a position to take your kettlebell training (for all of those who enjoy kettlebell training), as well as coaching (for those who are instructors), to the next level, is an understatement.
There is still time to sign up for this awesome weekend of learning. You owe it to yourself to invest in your training, and/or your client's training, by attending one or both of these courses. Simply hop over to the following links, and get signed up today. Payment plans are available.
Level 1 CKT (Certified Kettlebell Teacher): http://www.ikff.net/index.php?option=com_content&view=article&id=298&Itemid=40
Level 2 CKT (Certified Kettlebell Teacher): http://www.ikff.net/index.php?option=com_content&view=article&id=299&Itemid=40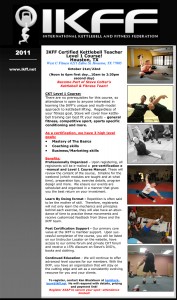 .