Buffer
I remember watching an episode of The Biggest Loser, about 2 years ago, and one of the contestants, who was only 18 and had been battling weight issues all of his life, confronted his father, who was also morbidly obese and a contestant on the show. The contestant, Mike Morelli, asked his father, Ron, why he never cared enough to do something about his health, as well as help his children.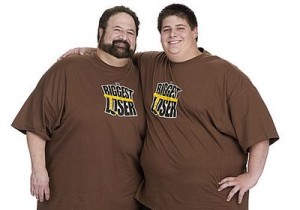 I was reminded of this episode, thanks to a recent discussion on a friend's Facebook page. The discussion was based around a question that was asked, "What would you do if your 12 year old was 220 pounds?" Of course there were quite a few varied responses, and mixed emotions. Responses ranged from putting a child on a strict diet to  parents doing more to help their children eat healthier, and not let their children's weight get out of control.
I replied with the following:
….the first step is to stop, find a mirror, and take a long look at yourself, and start there. Lastly, unless you've walked a mile in the shoes of others, no one has the right to judge and …and assume as to what brought that child, their parents, and that family to where they are, at that moment.
There is no cookie-cutter answer for all of life's situations. The best one can do on the outside looking in, is lead by example, offer support (especially if your support is requested), and not make assumptions. The best anyone can do, is make sure their house is order, first….in all aspects.
If we are in a position where our children, family, and individual lives, are healthy and strong, count your blessings, and then pay it forward, by getting out in those areas, where those who need the most help, and help educate on living a healthier lifestyle….again, in "all" aspects….not just physical health. Too much time is spent on addressing the physical, and not enough on the mental and emotional situations. What you see on the outside is only a "result" of the entire equation.
Mad props go out to the Bartendaz for doing their part in helping keep our kids active. By the way, you've gotta love little man at 1:28 min. in. How can you not watch this video and not feel inspired. My fellow health & fitness professional, parents, et. al, what are doing to help bring an end to childhood obesity? Please share your thoughts. Thanks :- )
.