Buffer
Thinker, creator, innovator, mentor, inspiring, and much more. Apple & Pixar creator, Steve Jobs left this world behind with many ideas, technological resources, and beliefs, most importantly, he created and left the world his legacy.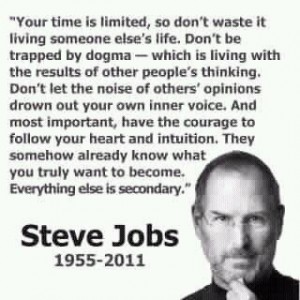 Thus, his spirit will live on. Jobs' passing begs the question, "What legacy are you creating, right now, that will live on forever?"
In order to gain a little more insight, begin with the image posted above, or the following video.
R.I.P. Steve. (1955-2011)