Buffer
Here's our WOD, in what we call a Kettlebell/Bodyweight "Triple Threat Match"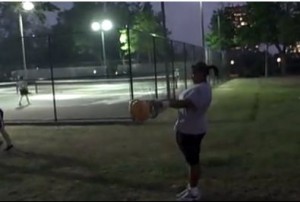 1a. Mt. Jumper Push Ups
1b. Double Outside Kettlebell Swings
1c. Knee 2 Tree Thrusts
Perform ea. exercise for 1 min w/o rest, between ea. station. Rest 90 sec. between rounds. Perform 6 rounds.
.
Without a doubt, you can get stronger and shed a ton of fat faster by incorporating "double" kettlebell work, as opposed to training with one kettlebell. In my opinion, the single best source for learning how to include double kettlebell training in your program, is demonstrated on Mike Mahler's "Advanced Kettlebell Training & Hormone Optimization Workshop" DVD. Find out more by hopping over to http://budurl.com/mahleradvkb, and grab your copy today. You won't be disappointed….unless you don't want to be the strongest, leanest hombre or chica, in the room 😉
.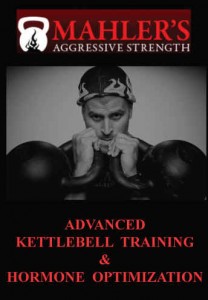 .
For more info on when I will be hosting a New Warrior workshop in your city, as well as info on kettlebell training, kettlebell sport, classes in Houston, and more, be sure to stop by http://newwarriortraining.com/workshops/.
.
If you are in the Houston area, be sure to come and try our fitcamp. We're Houston's premiere fitcamp. Come see why we are not like any of the conventional "bootcamps." For more info, hop over to http://newwarriorfitcamp.com/.
.