Buffer
The New Warrior "Jump Off" Power Booster, is a great way to power your mornings or pre-workout. It's gluten free, full of healthy fats that help reduce unhealthy fat and boost your energy. This little baby also has powerful antioxidants from the cacao and espresso. Also, this glass of power also helps you feel full, without feeling bloated and run down.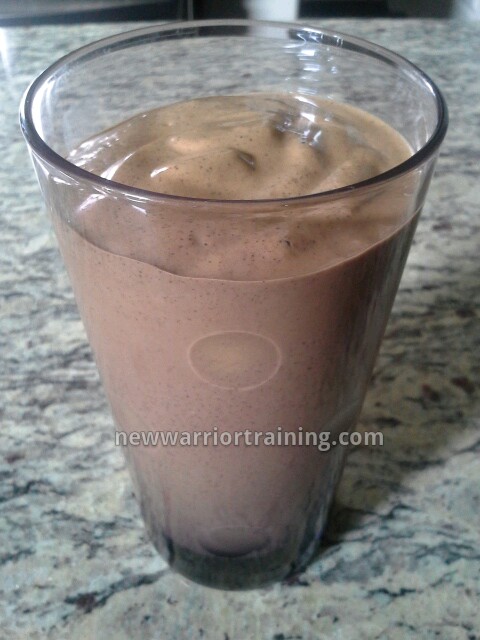 In a blender (I used the vitamix), add the following:
– 1 cup of vanilla almond milk
– 1 tbl of espresso
– 1 scoop of vanilla protein powder
– 1 avocado
– 1 tbl of almond butter
– 1 tbl 100% cacao
– 1 cup of ice.
Blend, pour, enjoy. Give it a shot and let me know how much you like it.