Buffer
In my never-ending quest to find the baddest, hardcore gyms in not only Houston, but Texas, the U.S., and more, on this episode of Sincere's Hogan – "House of Pain," I recently made a stop in my own backyard.
For months now, "The Reverend" Bart Stewart, pro MMA bad ass, Carlo Prater, & strength coach David Brashear, have been working diligently to bring another premiere Underground Strength facility to Houston. Luckily for me, it's only a few blocks away.
The "Rev" & the crew invited me to see the progression of their "Primal Iron" facility, and I have to say that this lair of pain is "New Warrior Approved!"
This is part 1 of my visit to the Dark Dungeon of the Destruction of all things "weak." Check it out, and be sure to catch part 2 (the crazy workout the guys put together), soon to follow.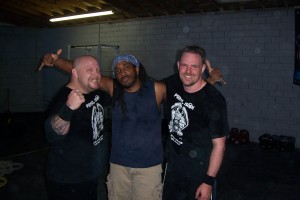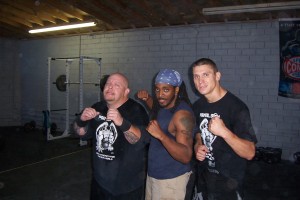 Please leave your comments below. also, be sure to check out the brothers at Primal Iron at http://primal-iron.com.
Be sure to join my newsletter at http://budurl.com/newwarriorupdates