Buffer
I love kettlebell sport, as much as I love martial arts. I feel there is a lot both sports have in common, not just from a physical/athletic standpoint, but from a mental aspect as well. In fact, it's the mental game that has the most correlation and carry-over, between both sports.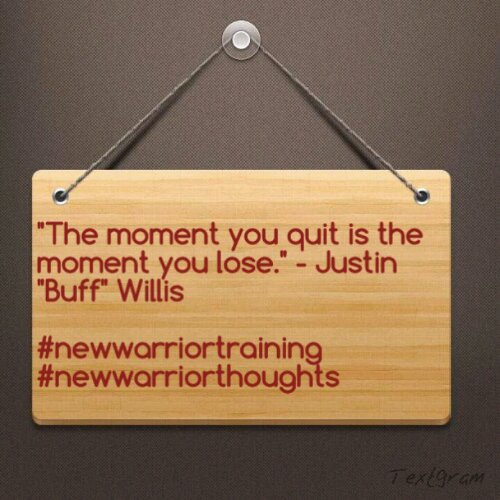 In preparation for competing in either sport, the competitor may train with a team or train alone. However, once he or she

steps on that platform or walk through that cage or those ropes, it's all on them.
Whether the kettlebell athlete drops their kettlebell before the end of that 10 min event, or the martial artists taps despite giving 100%, gets knocked out, or doesn't win the decision, the biggest loss either of the two will face, is the decision to give up without going the distance.
No matter what you do in this game of life, NEVER quit. NEVER leave anything on that platform or that ring (this also includes the platform or ring of "Life"). GIVE everything you have, & then some. Quitting is for losers. Champions go the extra mile.
Remember, you can learn from a defeat or missed goal and avenge that loss. Eventually, that feeling will go away. However, if you have any ounce of self-respect, knowing you quit, & still had enough to keep going, will haunt you.
Don't quit. Keep going. Surprise yourself. You owe yourself that much. -Sincere