Buffer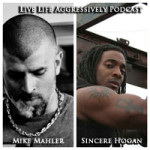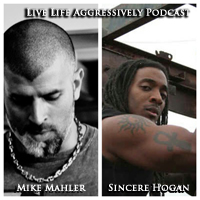 Mike & Sincere discuss their favorite episodes and guests of 2014, and share why you should go back and listen to those episodes again., as well as the following:
Mike's sprinting drama with his next door neighbor
Why we are fans of Bas Rutten's O2 trainer
Why being your own brand is not as risky a most my think
What Mike learned about securing his brand, as well as the problem with paying for endorsements
The key words and phrases no man should ever use
The need to end trends & buzzwords such as "bio-hacking", "butter in coffee", and others
Why you should listen to the LLA episodes with Aurora Colello, Amy Dumas (aka Lita), Clarence Bass, Charles Poliquin, Freddy Madball, John Joseph, Don & Ted Ryce, Melya Kaplan, and others
Why shirtless fitness pros and nipple-tweaking is not necessary for the fitness industry
Why social media is killing trainer-client confidentiality, as well as fitness pro credibility
Why Mike is the undisputed king of knowing quotes from the movie "Heat," & why you will never defeat him.
Links & Resources mentioned in the show:
Listen and download at http://strengthbymahler.com or http://newwarriortraining.com. 

also subscribe, download, rate & review us at:

iTunes: https://itunes.apple.com/us/podcast/live-life-aggressively-podcast/id646524617 

Stitcher: http://www.stitcher.com/s?fid=34706&refid=stpr


Also, be sure to "like" and connect with us on our Facebook fan page at http://facebook.com/llapodcast.