Buffer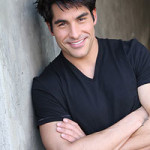 Mike Catherwood is a radio & TV personality, as well as the co-host of "Love Line" w/Dr. Drew. Mike is also an athlete, former competitive bodybuilder, and martial arts practitioner. Mike joins the LLA show to discuss the following:
Mike shares how he transitioned from fitness to co-hosting "Love Line" w/ Dr. Drew
Mike describes how he became the real "Man On Fire" during a guest stint on "E" television
How did Mike get into the world of competitive bodybuilding & how it affected him psychologically
Mike helps the often-mentioned LLA show topic of "an#l bleaching" come full circle……pun intended
Mike shares the psychological comparison of the world of bodybuilding to the Hollywood movie industry
Why should the Ramen noodle company sponsor college students and power lifters
The guys talk Crossfit, competitive martial arts, & Steve Maxwell & the importance of smart training and recovery
Mike shares his experience training with the Gracies & Nick Diaz
Links & Resources mentioned in the show:
Listen and download at http://strengthbymahler.com or http://newwarriortraining.com. 

also subscribe, download, rate & review us at:

iTunes: https://itunes.apple.com/us/podcast/live-life-aggressively-podcast/id646524617 

Stitcher: http://www.stitcher.com/s?fid=34706&refid=stpr


Also, be sure to "like" and connect with us on our Facebook fan page at http://facebook.com/llapodcast.