Buffer
Recently, I had the pleasure of speaking with my buddy, Mike Mahler on the phone. Mike is better known for his kettlebell expertise, tireless hormone optimization research, and as an great animal rescue advocate. However, Mike takes time out of his busy schedule to discuss his new DVD project with renown strength coach world class Strongman competitor, Mark Philippi, "Mastering The Power Exercises w/ Mark Philippi." This DVD is a total 180, from what Mike is normally known for.
However, I will admit that the info Mark shares with Mike, in regards to building killer strength with the most basic moves, is beyond priceless and makes this DVD a must-have for anyone (male/female/adult/teen) looking to get better, stronger, break plateaus, leaner, as well as avoid senseless injuries.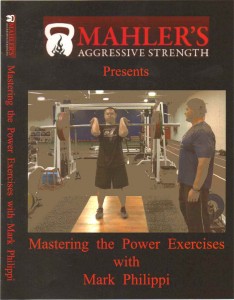 Mike also gives us an exclusive heads up on the release of his soon-to-be-released new book, "Live Life Aggressively! What Self Help Gurus Should Be Telling You." Take a listen to this info-packed interview. You can listen to it here, or download it and listen at a later time. However, just be sure to listen, as Mike gives a special discount code for my New Warrior Nation fam (umm, that would be you), that gives you an "additional" 10% off his new DVD: "Mastering The Power Exercises w/ Mark Philippi."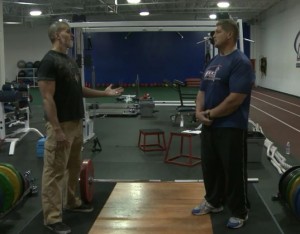 We'd love to hear your feedback, regarding this interview. as a matter of fact, what is "your" favorite power exercise? Sound off and be heard, by posting your comments below. However, for now, here is my audio interrogation with strength coach, Mike Mahler.
Once you finish tuning in, be sure to grab your copy of Mike & Mark's new DVD, "Mastering The Power Exercises With Mark Philippi" by clicking here (don't forget to enter the special discount code Mike mentions in the interview, & save an additional 10% off). Enjoy!
NWN 1: Mahler – Power Exercises (Part 1)
NWN 1: Mahler – Power Exercises (Part 2)
.