Buffer
Episode 4 is now available for your downloading & listening pleasure, below. This week, we are joined by our guest and good friend Ken Blackburn.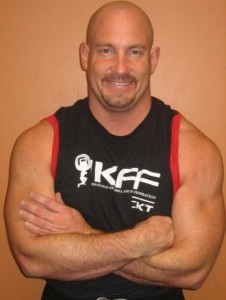 Ken is a well-known and respected coach in the kettlebell world, chief operating officer of the International Kettlebell & Fitness Federation (IKFF), as well as has successfully coached multiple Kettlebell Masters of Sport & Candidates for Master of Sport.
This week the 3 of us discuss:
The Benefits of Kettlebell Sport Training For Non-Kettlebell Sport Athletes
Our 20+ Years Of Experience With Supplements That Sucked
Mike & Ken Explain The "Hot Stuff" Farts
Should We Start Smoking Marijuana & Drinking To Live Longer?.
The Ephedrine, Caffeine, Aspirin Stack (aka The 90s Crack Stack)

How Quality Creatine Has Survived 2.5 Decades of Crappy Supplements
Was Cybergenics The Ferrari Of Supplements

How Met-Rx Changed The Protein Powder Game
Erectile Dysfunction & The Playboy Mansion?
Cain Velasquez & Mike Meet At The Buffet
The Pet-Peeve Known As Armchair MMA Fighters
and much more…
Stream The Podcast Here
[podcast]http://traffic.libsyn.com/livelifeaggressively/LLApodcast052913Ep4.mp3[/podcast]
or right-click here to download.