Buffer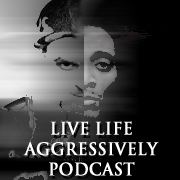 (Episode #2)
Episode 2 of The Live Life Aggressively podcast is now available for your downloading & listening pleasure. This week, we discuss why paying taxes is a good thing, the fitness info products Mike loves…to hate, inevitable fitness trends, Sincere's favorite STFU exercise, and much more….
Click on the link below to listen &/or download this week's show, & be sure to post your comments, as well as questions from topics covered on the show here. We love hearing from you all, & thanks for making our first week's broadcast a big success.
This week's topics:
Mike's "Machine Gun Preacher" Review
What Are Those Non-Profits CEOs Really Doing With Your Donations?

Inevitable Fitness Trends
The One Fitness Marketing Expert You Should Avoid
The Greatness That Is Mark Philippi
Sincere's Official STFU Exercise To Quiet The Workout Blabber Mouth

The Popular Fitness Information Product Mike Loves….To Hate
Why Business Owner's Should Be Excited To Pay Taxes Each Year
Why You Should Get Over "Brand-Phobia"

Why Network Marketing Is None Of "Your" Business
The Not-So-Different Life Of Personal Training Business Owners & Big Box Gym Trainers
and much more…
[podcast]http://traffic.libsyn.com/livelifeaggressively/LLApodcast051503ep2.mp3[/podcast]
or Download and listen in your favorite MP3 player, by clicking here.