Buffer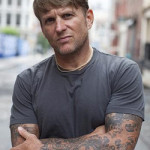 John Joseph of Cro-Mags fame, returns to the LLA podcast to discuss his latest book, upcoming projects, what he's learned from a friend's Navy Seal experience, as well as the following:.
John discusses his new book and why it's not a good idea to discuss project before creating them

John shares the top tips you can do to develop a mindset of perseverance 

What exactly is the "Enemy Mind" & how does John work against it, as well as what you can do to do so, as well

John discusses why failing is mandatory

Why "alone time" is often necessary

How have Robert McKee & Steven Pressfield influenced John's creative path

What did John learn from the books,"The Science of Self-realization" &  "The Perfection of Yoga"

What does John's advice to those who truly want to follow a certain path, but are afraid to pull the trigger

What did John learn from his friend's Navy Seal experience in terms of setting goals and getting past resistance
Links & Resources mentioned in the show:
Listen and download at http://strengthbymahler.com or http://newwarriortraining.com. 

also subscribe, download, rate & review us at:

iTunes: https://itunes.apple.com/us/podcast/live-life-aggressively-podcast/id646524617 

Stitcher: http://www.stitcher.com/s?fid=34706&refid=stpr


Also, be sure to "like" and connect with us on our Facebook fan page at http://facebook.com/llapodcast.