Buffer
Whenever I conduct grocery store tours at Whole Foods for my New Warrior Fitcamp & Kettlebell Club members, I always warn them of what days to avoid grocery shopping. Every weekend (especially Sundays) & Wednesdays, it seems like the Apocalypse and Ground Hog Day produce a weekly love child know as the, Whole Foods Parking Lot Experience.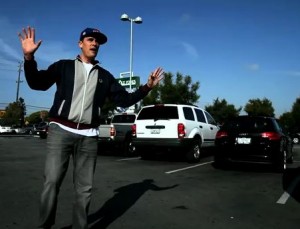 My good friend, Uncle Mike Stehle, from the Training Room Online.com, posted a great parody of this Whole Foods shopping experience, via Facebook, and I just wanted to share it here, with the members of the New Warrior Nation. Take a look, and let me know just how spot on, this video is, compared to your Whole Foods parking lot experience.
By the way, should you ever have a parking spot run-in with an overzealous SMART car, let them have the spot, then proceed to use your tractor tire-flipping explosiveness to show that there was reason for you to drive in the right direction of the parking lot, turn on your blinker, and wait 5 minutes for the family of 6 to load the car, strap all of the kids, and finally give up their parking space….Haha, just kidding. I don't want five-o to show up, and make it REALLY real for you in the Whole Foods parking lot.