Buffer
….but, one of them has to go. As you can see from the following photo, you know which choice I made…..well, at least for this moment.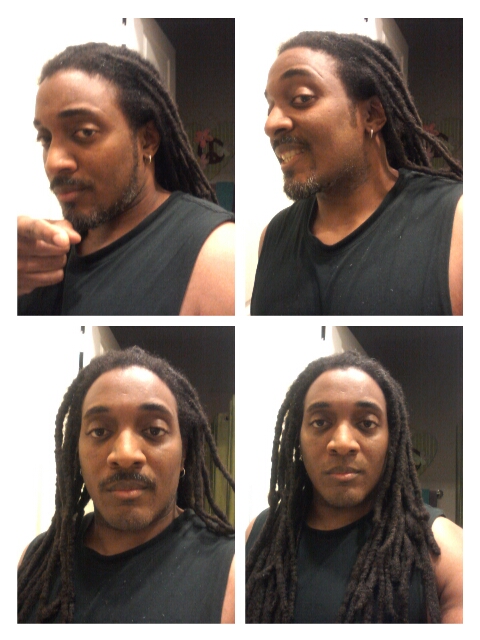 It's been over 10 years since I've done or seen this. You see, yesterday was November 1st. However, in this case, "Movember" 1st, and
my 1st Movember journey began.
However, this is not the first time for this New Warrior to take on prostate cancer. The two of us have been enemies since my father/grandfather lost his battle against it, in 2007. Yet, he did not fight in vain. As any true warrior would do, I will honor him by continuing the battle.
This is why I do my best to provide the best health, fitness, & wellness info to all of you. You see, together we can defeat cancer, in all of its many facets.
For the next 30 days, I'm asking all of my male New Warriors to join me, by participating in Movember. Shave off all of your facial hair, & then only grow your moustache.
Yes, it will feel funny, look weird, & strike up many a conversation. During that conversation, please share the importance for men to get screened for prostate cancer & be more proactive with their health.
However, this conversation is not only limited to men. This is also an opportunity to discuss how women should be more proactive with their health, as well. Our lives are more than just a month of pink ribbons and stand-alone moustaches.
It's about creating and controlling our own healthcare plan. You have that power. You have that right. So, break out those razors and clippers gentlemen, & lets get Movember started.
To find out how you can donate to this great cause, hop over to https://us.movember.com/
Be sure to share your Movember photos, by posting it below. What will you do to help "Change The Face of Men's Health?" I welcome you to post your responses, below.