Buffer
The IKFF Level 1 CKT Course comes to my 2nd home, Austin, TX., in October. You don't want to miss this, as not only will you learn from some of the best in the Kettlebell and Strength & Conditioning industry (Steve Cotter & Ken Blackburn), you will also get to experience the beautiful city that is, Austin. I will be assisting, during both events.
For those that simply want to improve their kettlebell lifting technique, in lieu of becoming certified, Ken Blackburn will also offer a 1 Day Kettlebell Masterclass, the day before the CKT cert. All of the details for both events are listed below.
As for Austin, come see why so many star athletes such as Lance Armstrong, call this fitness lifestyle haven, home. Plus, both events are hosted in two of Austin's premiere training facilities.
Sign up early, as this certification course will fill up, quickly. And, yes, payment plans are available for the CKT course. See you in October!
CKT Level 1 Course – Austin, TX – October 2-3, 2010
Date:
October 2-3, 2010
Time:
9:30am – 5:00pm (both days)
Location:
Catz Sports Performance Center
12611 Hymeadow Dr.
Austin, TX, 78729
Pricing:
Early Registration: $1,000 (by September 10th) ~ Use discount Code AustinCKT
Regular Registration: $1,295 (Sept. 11th – Sept. 25th)
Late Registration: $1,395 (September 26th)
Click here to register for the CKT Course:

http://www.ikff.net/about/find-an-instructor/195-ckt-level-1-course-austin-tx-october-2-3-2010.html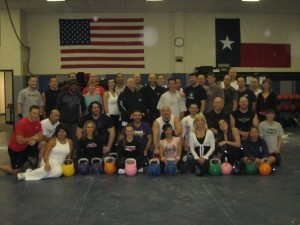 ~~~~~~~~~~~~~~~~~~~~~~~~~~~~~~~~~~~~~~~~~~~~~~~~~~~~~~~~~~~~~~~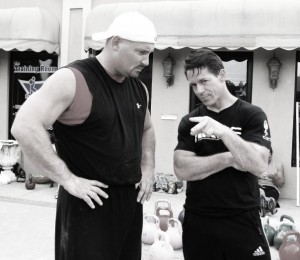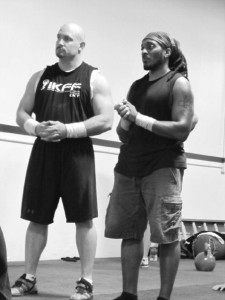 Master Class with Ken Blackburn, Austin, TX
** Open to Beginner and Advanced Lifters **
You will learn:
-Experience Steve's dynamic warm-up that is perfect for preparing the body for the demands of kettlebell training and/or any other activity!
-Improve range of motion, decrease injury and enhance efficiency with Steve's joint mobility program!
-Technical details that will immediately boost your numbers in the jerk, snatch and long cycle!
-Rare assistance exercises and drills that will super-charge your competition lifts!
-Take your athleticism to the next level with Steve's very unique and challenging bodyweight exercises!
-How to design training programs that will maximize you and your clients results!
-Why breathing correctly is critical to ensuring maximal work capacity!
-Decrease recovery time and increase longevity with Qi Gong!
~~~~~~~~~~~~~~~~~~~~~~~~~~~~~~~~~~~~~~~~~~~~~~~~~~~~~~~~~~~
Date: October 1, 2010
Time: 6pm to 9pm
Venue:
Jude Howe Athletic Development
2311 Thorton Rd. Studio E
Austin, Texas 78704
Pricing:
Course Cost – $100
For only $25 more get a copy of Steve Cotter's book, The Complete Guide to Kettlebell Lifting!
Click Here To Register For The One Day Master Class:
http://www.ikff.net/index.php?option=com_content&view=article&id=196&Itemid=40