Buffer
It's crazy, typing certain exercise related terms in Google, only to find a video I posted a couple of years ago, that still pops up on the first couple of pages. When this happens, I am reminded of a couple of things:
a. Obviously, the video has been visited enough times, to remain relevant enough for Google to keep it on the first few pages (which, when Google is concerned, is an honor, considering all of the information posted on their site on a daily basis)
b. I'm amazed at how certain techniques have evolved, since the filming of some of my video demonstrations.
Such is the case of the Kettlebell Snatch. The snatch is, as I often point out, one of the most technical exercises in the kettlebell training repertoire. In my opinion, it's the king of the mountain, being one of the hardest to master "properly" for most, yet one of the most rewarding, in terms of enhancing overall strength, power, and endurance, just to name a few.
However, I often find a lot of  trainees new to the kettlebell world, are often discouraged from long term use of the snatch, as part of their training program. Such a decision is often centered around the reoccurring tearing of the hands, and dismantling of the grip.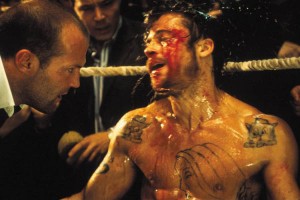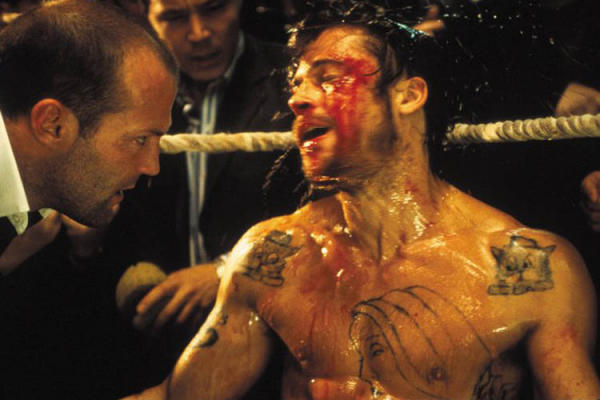 ("If you think "I" look bad right now, you should see my hands after a 10 min
Kettlebell Snatch set!" Mickey explains to Turkish)
As I Googled the term, "Kettelbell Snatch," this morning, one of the first videos to pop up was one I posted exactly 2 years ago, this week. As I "critically" (as I often do…it keeps me on my toes) watched and listened to my explanation of how to perform the snatch, I noticed a lot of what I explained, still hold true to this day.
However, to my delight, I noticed there were quite a few tweaks in technique, I've learned in the past 24 months, that were not mentioned in the video clip below. I was delighted, because it's exciting to know that the only thing you ever "really" know is what you don't know.  If things were to always be the same, then life would suck!
I truly understand that as humans, we are always evolving, so are all things in the world, especially in the world of health & fitness. Thus, we must adapt, in order to keep up. We also, must look beyond ourselves, in order to garner the best information.
That being said, I am a true believer that everyone needs a "great" coach, more than a good trainer. I have made it a mission to always seek the best in everything I do, in order for me to be the best. "Iron sharpens iron," right? I give mad props to such great coaches I've trained and/or worked with, or from whom I've learned, who continue to contribute a lot to the kettlebell world, such as: Mike Mahler, Steve Cotter, Ken Blackburn, Valery Fedorenko, Cate Imes, Andrew Durniat, The OKC crew, Steve Maxwell, the world champion coaches from the IKSFA, and Denis Kanygin.
As a matter of fact, within the next couple of months, I will have the honor of co-hosting or assisting at workshops here, in the great state of Texas, with Steve Cotter & Ken Blackburn of the IKFF, Mike Mahler, and Denis Kanygin. You can find out how you can attend these knowledge-filled events by hoping over to my "Workshops & Seminars" page, here.
However, getting back to the subject of the snatch, as I become more involved in kettlebell sport, I've found there are definitely some small tweaks to my technique, that can improve the amount of snatch reps I can get, in longer amounts of time.  By watching the first couple of minutes of Coach Denis Kanygin's "Kettlebell Systema" DVD, I knew that I had to get him to teach a workshop, specifically about improving Snatch technique, here in Houston.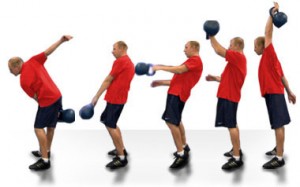 There is still time to be attend this workshop at the discounted price. If you truly want to improve your snatch technique, increase your reps, as well as save your hands from tearing, you do not want to miss this very informative, yet "hands-on" workshop. Simply click here for more information.
In the meantime, check out the video I found, via Google, of my explanation of performing the snatch. I can't wait to film the "updated" version. So stay tuned.