houstonkettlebells
Now, You Finally Have The Chance To Successfully Learn How To Use Kettlebells Safely & Effectively,
Without Attending Numerous Expensive Workshops, Seminars, & Certifications!
Are You Ready To Get The Most Out of Your Kettlebell Training?
Then You Must Attend My New Warrior Intro to
Kettlebell Conditioning Workshop at
Old School Strength & Conditioning Gym – SW Houston, TX.
Bonus # 1:The New Warrior 4 Week Kettlebell Conditioning for Fat Loss & Strength Training Program
Bonus #2 : Bonus Downloadable Coaching Videos Covering the Exercises From The Workshop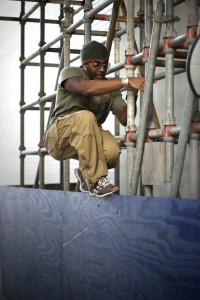 (photo courtesy of Michael Shane Photography)
When:
May 25, 2013
Where:
Old School Strength & Conditioning Gym
6910 Renwick Dr. #S
Houston, TX 77081
832.413.1686 (please limit calls to facility info & driving directions only)
To reach Old School Strength & Conditioning gym, you need to turn off of Renwick onto Edgemoor. Immediately turn right into the warehouse section. The gym is down on the right, about 3/4 of the way into the facility.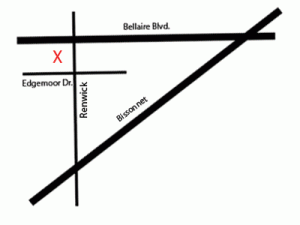 All questions regarding the workshop should be directed to me at info@newwarriortraining.com .


Time: 10:00 AM-11:30 AM

Come experience why training with Kettlebells is the most convenient, economical, and time-efficient method to building a resilient body, sure to stand the tests of time. This informative, yet hands-on four hour seminar is for all fitness levels and no experience whatsoever is needed. However, this workshop is not just for beginners.
We are going to cover the basics and then we are going into some really fun stuff.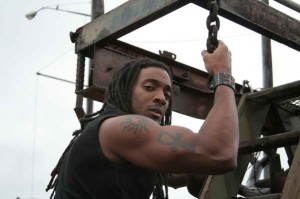 (photo courtesy of Cybil Saenz)
Here's What Attendees Have To Say About My
New Warrior Training Workshops
"Unconventional exercises for unconventional results" would be my tagline for the training. I absolutely loved it and was a little upset I had to go home. I was ready for some more. I would definitely like to do more workshops with both you and Mike. On top of the training, you're a cool ass dude to boot."-Brandon McElroyHey Sincere!I did enjoy what I learned and have been able to apply some of the exercises. I look forward to getting the dvd because much of it is not fresh on my mind but I want to use some of the exercises for a group I train that is in the middle
of a functional phase of training! Thanks again and I hope to see you around this industry.
If you have any workshops coming up keep me informed!Be well,-Marcus Murdock
"I thoroughly enjoyed the seminar. I especially liked sabre tooth
and the walking stick. I cant really offer any criticism,
I had a great time all around." Thanks,-Phil Dunlap

Hey Sincere!

The workshop was awesome. I enjoyed the training.

-Achile Tamatave

.
Here's What You Will Learn At My
New Warrior Intro To Kettlebell
Conditioning Workshop
• Learn how to effectively use kettlebell training for building iron clad strength, gain size, burn fat, increase power, and improve overall fitness, as a stand-alone method or with your current training modalities.
• Learn how the power of "Self-cueing" helps ensure proper form, breathing, and mental focus
• Learn how to properly use a kettlebell and avoid unnecessary injuries, in the process.
• Discover how you can use a kettlebell to build a rock-solid core and incredible total-body strength
• Discover how you will get the most our training with your kettlebells in only 20 minutes, 3 times a week!
• Learn how kettlebell training will enhance your cardio endurance, while building an ironclad midsection, improved flexibility, and mobility.
• Learn how to use all 5 of the exercises, we will discuss, for training efficiency and to insure you never miss another full body workout.
• Discover what makes the kettlebell different from other conventional exercise tools.
• Learn why the kettlebell is one of the top training tools of choice for any age, from children to seniors.
.
Here's What People Are Saying About Me
"Sincere Hogan is the epitome of strength in mind and body. His passion for health and fitness far exceeds anyone else I have been around and his knowledge of how to transform someone from the inside out is unrivaled."
-Zach Even-Esh – Underground Strength Coach.com/ Get Wrestling Strength
"How fortunate I am to travel the world and meet so many wonderful, inspired people, including many, many fitness professionals. Sincere Hogan represents the quality, integrity and pursuit of knowledge and progress that I most admire in my colleagues in the Strength & Conditioning fields. Never satisfied to stay at his already high level,Sincere is a teacher and a seeker, looking constantly to better himself and better those clients and students he serves. He has knowledge, experience and expertise in Kettlebell training, and Bodyweight Conditioning and the ability to teach these tools and concepts to a diverse audience-from the rugged MMA athletes to the busy working moms and dads, yet the patience to guide the elderly also in their health and fitness goals. I can't say enough good things about this exceptional trainer and exceptional man"
- Steve Cotter, Founder and Director of the International Kettlebell & Fitness Federation (IKFF)
"There are trainers. And then there are COACHES. A trainer can make you go through the motions. A trainer can scream at you like a drill instructor. A trainer can weave a tapestry of obscenities at you while YOU do the hard work. A COACH motivates you to be a better athlete. A COACH shows you how to push past the limits put on you, and the ones that you put on YOURSELF.A COACH makes you want to be a better human being, and shows you a path toward achieving that goal. A COACH doesn't hold your hand down the path, he INSPIRES you to walk it on your own, and to find the courage to blaze new trails for others to follow.Sincere Hogan is a COACH….any questions?"
-Rev Bart Stewart – Primal Iron Gym
"Sincere is well known in the fitness industry for a reason – he is that rare combination of athlete, teacher and gifted communicator. He understands that everyone is different and this is reflected in the diverse clientele that seek out his services – working moms, MMA athletes, kids and other fitness professionals. Moreover, his system of combining bodyweight training and kettlebells is awesome! This is some very innovative material and a workshop you don't want to miss!"
- Ken Blackburn – IKFF Director of Operations
"I know Sincere Hogan not only as an amazing coach that cares a great deal about his clients, but also and outstanding person who puts his heart and sole into his passion of changing peoples lives for the better. I have worked with Sincere on several occasions and was more then impressed with his knowledge on kettlebell training and his extreme passion for fitness and overall wellness. If you have the chance to work with Sincere DO NOT pass it up! His New Warrior Training System is the bomb, and he is an overall awesome dude!"
-Mike Stehle – The Training Room Online/Crossfit Jersey Shore
"Sincere's New Warrior Training is the exact kind of challenge I had been looking for. It pushed me beyond what I thought were my limits in a positive and inspiring way. I am a trainer myself, so this was not the easiest of tasks. I found precisely what I was looking for with Sincere! This is not to mention the awesome sense of camaraderie in his groups, as well as his vast knowledge on nutrition. Thanks, Sincere!"
-Mandy Trichell – Mod Your Body/Houston Parkour
"Sincere's program has really changed the way I view exercise. Before, I would dread going to the gym or hopping on the treadmill. His outdoor fitcamp program of unique, butt-kicking exercises really makes working out fun! It has really been a life changing experience."
-Ricky Lyons – PGA Head Golf Professional
"When I first started I could hardly do a squat, and now I am doing squats and much much more, stuff I never thought I could do. Even in the beginning, Sincere was so great to not judge me and he is always positive.
I have so much more energy, I find myself using the fit camp as my own energy drink of sorts. It gives me a great kick and I look forward to every class. I don't think I have ever looked forward to working out.. seriously NEVER! Now the fit camp is what I look forward to… it is my own Happy Hour of sorts, the way I end my workday! My clothes are not fitting anymore. I have had to buy more belts to keep my pants up! My co-workers and friends keep asking me "what are you doing girl? where is this glow coming from?" I just tell them.. Sincere and the Fit Camp!"
-Bernadette Brown – CNN News/Former Planning Editor for Fox 26 – Houston
" Hey Sincere. I liked your presentation and was looking forward to it cause I like bodyweight exercises. Would have been better if you combine it with more details on some of the basics exercises (Like what you did with the squat, loved that) and maybe more strength exercises like one hand push ups/ single leg squats to mix it up with the explosive exercises. Also some tips on how to incorporate them on a program would have been cool. Overall I really liked your creativity and some of the exercises you showed are gonna be helpful.
- Alexander Gotay
"I was really impressed with the movements. It was great to see some additional animal type movements to incorporate beyond bear crawl and crab walks. We are always looking for new and innovative ways to get people stronger. Great Work! I am looking forward to the dvd.
The New Warrior Body Weight movements seminar was incredible. Sincere presents innovative animal body weight movements with simple progressions. Anybody wishing to master their body weight should incorporate these exercises….now!"
- Rob Exline (Crossfit West Houston)
"Hey Sincere. The seminar was really good. Since I have been doing Chinese martial arts for many years, I found that I could relate to your animal training concepts. I feel that doing training a little differently keeps it fun and interesting.
thanks,
- Scott Green
.

Why You Should Attend My New Warrior Intro to
Kettlebell Conditioning Workshop
You are tired of trying to figure out how to properly use a kettlebell without getting injured, during the process.
You want to know which kettlebell exercises "truly" are the most optimal for fat loss and strength
You've hit a plateau with your current training program and seek challenging, but "fun" exercises to add to your training arsenal
You are tired of experiencing lower back pain, after performing kettlebell swings
You travel a lot or work long hours, and need the convenience of exercises that you can do anywhere, anytime
You have trained with kettelbell in the past, but need to take your kettlebell training experience to the next level
You are a coach or personal trainer & want to teach effective strength and fat-burning kettlebell exercises to your clients/team, while improving their progress & helping them avoid injuries
You want exercises that are a compliment & enhance your other training focus, such as: MMA, Kettlebell Sport, Running, Competitive Sports, power lifting, strongman, and more.
You are a coach or trainer seeking the most optimal exercises for any age group, prehab/rehab patients, or special population
You seek kettlebell exercises that finally live up to the promise of building lean muscle, burning fat, build strength, while also improving your posture, flexibility, endurance, and mobility
You are tired of banging and bruising your wrists, due to poor kettlebell clean technique.
-
Here Are The Exercises Featured During This Workshop
Swings

: Forget all of the bad technique reinforced on "YouTube University" and from celebrity reality TV trainers. Learn how to properly perform this foundation of kettlebell training, in order to speed fat loss, increase hip flexibility, and avoid getting a sore lower back. You will learn how to swing for training longevity, in order to continue your training for years to come.

Clean

: Your wrists will thank you for this portion of the workshop, as I will show you how to never have to worry about banging your wrists with the kettlebell during this exercise, again.

Push Press

: This is one of the best precursors, before learning the complexities of the Jerk. The push press truly enhances full body athleticism, and power. Learn how to properly generate lower body force needed to make the heaviest kettlebell fly above like a baby rattle. In this case, your shoulders will thank you.

Row

: One of the best ways to avoid muscle imbalances, shoulder injuries, and reduce back pain, is by incorporating bent over rows into your training routine. Discover how to perform this great exercise, without turning your body into a life-size Twizzler.

Squat

: Learn how kettlebell can help you create a stronger, firmer, lower body, without the risk of back injury, as often experienced with barbells. Also, the kettlebell front squat and goblet squats offer you the opportunity to avoid muscle imbalances and range of motion issues, mostly experienced with the machines found in conventional gyms.
and much, much, more…..
.
Who Am I & Why Am I Qualified To Teach This
New Warrior Intro to Kettlebell Conditioning Workshop?

For a decade, I have used my New Warrior Training Systems blend of bodyweight, kettlebell, and unconventional training methods to successfully help countless clients of various age groups, fitness ranges, and backgrounds, exceed their goals and expectations. I am truly a connoisseur in the art of human movement, and love to share that passion with others, every opportunity I can.
It's that love for movement and strength that has lead me to teach over 1900 classes, workshops, and lectures in the past 8 years, while garnering certifications from such reputable organizations such as:
The International Kettlebell & Fitness Federation (CKT Level 1 & 2/Assistant Coach)
IKFF Ranked Candidate for Master of Sport – 5 Minute Snatch-only Sprint w/the 24kg Kettlebell
IKFF Ranked Rank 1 – 5 Minute Long Cycle (Clean & Jerk) Sprint Event w/the 16kg kettlebells
The International Kettlebell Sport & Fitness Academy (Level 1 Kettlebell Sport Coach)

The International Sports Sciences Association
The American Kettlebell Club (Certified Kettlebell Lifting Coach & Kettlebell Strenegth & Conditioning Coach)
The International Youth Conditioning Association
The International Fitness Association – Sports Nutrition
John Brookfield's Battling Rope Certification – Level 1 Battling Ropes Coach
Active Kettlebell Sport Competitive Athlete (Long Cycle & Snatch Only)
I am the author of the best-selling "Ultimate Bodyweight Conditioning for Strength & Fat Loss" DVD and co-author of the best-selling book, "The Wellness Code." Also, for 2 consecutive seasons, I used my New Warrior Training System to successfully coach 12 teams, in preparation for the Men's Health Urbanathlon annual race in Chicago.
I have trained & worked directly with top Strength & Conditioning Coaches such as: Mike Mahler, Tom Furman, Dylan Thomas, Mark Philippi, John Brookfield, Andrew Durniat, Steve Cotter, Ken Blackburn, Zach Even-Esh, Valery Fedorenko, Tom Platz, Sergey Rudnev, Sergey Rachinskiy, as well as top MMA coaches, Tony Torres-Aponte, Yves Edwards, and Scott "Bam Bam" Sullivan.
I have been featured regularly on television and radio on such stations as:
Houston's Fox 26 Morning News's "Workout Wednesdays" as a co-host
Clear Channel Radio 's Arrow 93.7's exclusive coach for their "World's Biggest Loser" contest.
KTSU -90.9
KPFT – 90.1
I've been interviewed, featured, & my fitness articles have been featured in national published magazines & newspapers such as:
Family Energy
Time Magazine online
IronMan Japan
Family Digest
My Mad Methods
The San Antonio Express News
Health & Fitness Sports Magazine and various health & fitness sites on the web
Frequently Asked Questions
Q: I'm just getting started with my exercise program, is this workshop right for me?
A: Absolutely. The kettlebell exercises presented at this workshop are perfect for the trainee who is just beginning a new program, the business person or stay-at-home parent, who doesn't have time to get to the gym, coaches of young athletes, PE teachers, personal trainers, combat athletes, and others with athletic experience will also benefit from this workshop.
Q: I'm pretty experienced, in terms of exercise. How can I benefit from attending your New Warrior Intro to Kettlebell Conditioning workshop, Sincere ?
A: Here's how! Experienced trainees, seeking to break through plateaus and/or add assistance work to their program, competitive athletes seeking to enhance their conditioning, MMA fighters, runners, and many other athletes have enjoyed great success by utilizing the exercises presented at my workshops. I am sure you will, also.
The exercises discussed at this workshop can be performed just about anywhere. All you will need is a little time, imagination, the programs outlined in the bonus ebooks, and you have the power of a time-saving, full-body, fat burning, strength and muscle building training program at your leisure. It doesn't matter if you are in your living room, office, or in the park, these exercises are designed to be performed just about anywhere.
Q: Will I Need To Bring My Own Kettlebell For This Workshop?
A: No. We have plenty of kettlebells at the workshop.
Q: Couldn't I Just Learn Everything I Need To Know From An Ebook, YouTube or DVD?
A: While an ebook or DVD can be a helpful tool to supplement your training, nothing beats learning proper technique in person. Hands-on instruction beats the trial and error of training with a book or DVD, any day. As for YouTube, always remember: any Yahoo with a flip camera, and a free YouTube can upload a video to YouTube and call a movement "proper technique." This is also the website that brought you the Hamster Dance, "Kettlebelly Dancing," and "The Bed Intruder Song," so good luck with that.
In order for you to not become the next viral video of the week on YouTube, thanks to that video clip that involved you, your kettlebell, and unmentionable head injury, you should definitely sign up for our workshop.
Q: Is This Workshop For Guys Only?
A: Women are definitely welcome at our workshop, and benefit greatly from our instruction. The beauty of training with kettlebells, is that they level the strength and fat loss playing field for both men, women, young, old, adults, and most children.
Q: How Do I Know If You Are Any Good?
A: Scroll back to the testimonials above. Take a look at my blogs, videos, and DVD. I'm not in the business of "Fake It 'Til You Make It." Those testimonials above are hard-earned.
Q: How "In Shape" Do I Need To Be, In Order To Attend Your Workshop?
A: Unlike most seminars and workshops, my New Warrior Training workshops are not multi-hour lecture-fests. It is very hands-on. However, my New Warrior workshops are not 6 hour bootcamps. I leave the real bootcamps to the men and women of the Armed Forces.
Each of my workshops are paced so that you can receive quality instruction, attention to form, and put what you learn into action, while pacing yourself to enjoy your workshop experience. I am not here to break you down. I am here to provide tools and quality instruction, in order to help enhance your current training program. Consequently, that can only be achieved if you're afforded the opportunity to learning new techniques, and not simply "surviving" a workshop. I'm all about the learning aspect. How about you?
Q: OK, Sincere, I'm totally ready to attend your workshop. What do I need to do next?
A: Awesome! Keep reading for sign up info!
I'm a fan of "Quality over Quantity." Thus, as easy as it would be to admit 40-50 would-be attendees to register for this workshop, I only have space for 10 people.
Therefore, the time to register is not now, but "Right Now!" Unlike so many of the fitness marketing gurus, who play the "infomercial….the next 5 callers who sign up within the next 5 minutes…receive XYZ," knowing they plan to offer this, as long as they need, in order to pocket as much money as possible, I am not that guy.
I only work with action-takers. That's what being a Warrior is all about. If you truly want to be a better coach, athlete, or trainee, kicking a life of mediocrity in the kiester, then invest in your health and/or career by scrolling below, and signing up for this great workshop.
Again, this New Warrior Intro to Kettlebell Conditioning workshop is Saturday, May 25, 2013 at Old School Strength & Conditioning, from 10:00 AM – 11:30 AM. This workshop is for all levels, and no prior training experience is necessary. Be sure to register today, to enjoy the early bird sign up special and secure your spot, before all 10 spots are gone.
Early Registration Fee: $75
(Limited to the first 5 who sign up. Once the first 5 sign up, the registration fee goes up to $99. No exceptions). So take action, now!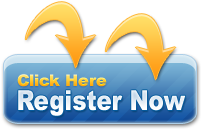 (If you are not able to attend, please see the cancellation policy below.)
p.s. I truly believe, in order to be the best, you must surround yourself with the best. We are bringing you the best, during this workshop. If living in a state of mediocrity and excuses is not the place for you, and you want to train and live like a warrior, then you truly belong at our workshop.
.
Cancellation Policy:
Since this workshop is coming up soon, there will be no refunds. However, should you need to cancel your attendance of this workshop, you will receive a transfer toward the amount of a future New Warrior workshop of your choice, of the same value. In the case of a cancellation, please provide at least 24 hours notice, before the workshop. Notice not provided within 24 hours of the workshop, will be subject to a $25.00 transfer fee. I also reserve the right to cancel the course 24 hours in advance.
.
.
To reach House's gym, you need to turn off of Renwick onto Edgemoor. Immediately turn right into the warehouse section. His gym is down on the right, about 3/4 of the way into the facility.