Buffer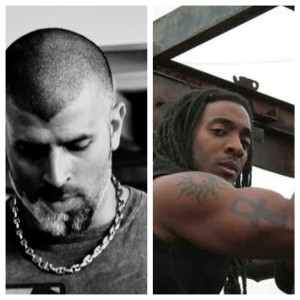 Episode #44: Mike & Sincere recap their favorite guests and episodes of the LLA podcast from 2013, and also take a look at Sincere's recent Las Vegas adventures. Plus, Mike & Sincere also discuss:
What we learned from guest James Pond about power in numbers
Where you should look in terms of resources to help you stand out in your industry
What learned from best-selling author Daniel Coyle regarding comfort and narcotics
Why a kid named "Mustang Wanted" will make your glutes clinch involuntarily
The one thing you should do for an hour everyday…starting now!
How to get your head out of your a– and into a new book
Why you should be watching the TV series, "Revolution"
Where is the one place any comedian with writer's block can go to get guaranteed comedy material
What happens when 2 fitness pros are sitting in a bar & there was Shaquille O'Neal, a south Asian Mack Daddy, a group of corporate creepers, and band of skirt shirts
What happens when Mike sings Tupac & Metallica classics with a think Indian accent
How did Sincere get "Sharon Stoned" in Vegas
"How To Respond To An Escort" by Michael Mahler
How podcasts platforms such as Stitcher will be the death of satellite radio
What we learned about various aspects of freedom from author Nadine Pisani
All this and much more. Download, listen, and share this episode now on
iTunes: https://itunes.apple.com/us/podcast/live-life-aggressively-podcast/id646524617 (please leave us your reviews 🙂
Stitcher (please leave us your review): http://www.stitcher.com/s?fid=34706&refid=stpr
Also, be sure to "like" and connect with us on our Facebook fan page at http://facebook.com/llapodcast.


Links & Resources:
2. Download a free audiobook from http://newwarriorbooks.com