Buffer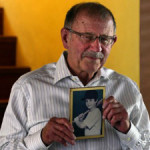 Don Ryce (http://jimmyryce.org), the father of the late Jimmy Ryce and previous LLA podcast guest, Ted Ryce (Episode #70), is one of the three Directors on the
Jimmy Ryce Center Board of Directors. Don frequently gives speeches across the country on issues relating to protecting children from sexual predators. 
Don joins the show to discuss how the Jimmy Ryce Foundation works with law enforcement, schools, and parents to help reduce the chances of children becoming victims of child predators, not only in South Florida, but how the organization is working with law enforcement outside of Florida. Plus, find out how you can get involved, and why.
We discuss this, as well as the following:
Why did Don & Claudine Ryce create the Jimmy Ryce Center for Victims of Predatory Abduction
How does the foundation work with law enforcement around the country, as well as in Germany
Why are Bloodhounds superior to other canines, especially German Shepherds, in terms of assisting law enforcement in searching for missing people
When is ethical breeding actually acceptable
How can the LLA podcast nation help save a potential child from being a victim of a future abduction
How does the foundation work to help counsel parents who have lost a child
What can parents do to teach their children how to best avoid situations in which they may be abducted 

How should children be taught to deal with situations in which someone familiar attempts to take them

Don shares his opinion on "why" someone would be a sexual predator & why it may not be what we think
What is the Jimmy Ryce Center Involuntary Commitment ******
How does the Jimmy Ryce foundation work with schools in educating school officials in helping to prevent 
How can children save themselves from potential child predators 
We discuss the importance of "spatial awareness" and how it can save your life
Links & Resources mentioned in the show:
All this and much more: Listen and download at http://strengthbymahler.com or http://newwarriortraining.com. or subscribe, download, rate & review us at: iTunes: https://itunes.apple.com/us/podcast/live-life-aggressively-podcast/id646524617 Stitcher: http://www.stitcher.com/s?fid=34706&refid=stpr Also, be sure to "like" and connect with us on our Facebook fan page at http://facebook.com/llapodcast. Check out this episode!