Buffer
The popularity of Kettlebell training is growing by leaps and bounds, here in the West.  It is becoming one of the top "go to" tools for fat loss, strength & conditioning, rehab, prehab, and more. The kettlebell is really making its presence known in the world of sports also.
Athletes from all walks of life are utilizing the versatility, effectiveness, and the varied complementary ballistic movements of the kettlebell to help enhance their overall conditioning for their respective sport. Such sports include: Mixed Martial Arts, American Football, soccer, golf, cycling, track & field, and many more.
Although, kettlebell training is an excellent addition to sport specific training and fat loss, the fact that the culture of kettlebells is part of an official sport in and of itself, is still a mystery to many, here in the West. However, the popularity of Kettlebell Sport (also known as Girevoy Sport or GS), is growing more and more, this side of the birthplace of Kettlebell sport, Russia.
As more and more people become interested in training with kettlebells, the need for more and more "qualified" instructors, grows even more. Due to the highly ballistic nature of most kettlebell exercises, which helps support the uniqueness of kettlebell training compared to training with conventional tools such as dumbells, barbells, and machines, proper instruction is key.
Yes, just about anyone can pick up a kettlebell and curl it, without seriously injuring themselves. Such, is also the case, in terms of simply picking up a light kettlebell and squatting with it. However, in doing so, you are truly missing out on the kettlebell's ability to help blast fat, increase flexibility, stability, power and strength, via quick full body work outs.
One particular kettlebell exercise that defines the aforementioned characteristics and that truly gives you more bang for your buck, is the Kettlebell Snatch.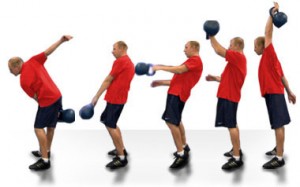 Mastering the Kettlebell Snatch is that one moment in your kettlebell training I describe as reaching the Kettlebell Mountaintop. Many attempt it. Many have a love/hate relationship with snatches. Many love them, because of how a few rounds of snatches can have you breathing harder than St. Bernard running for hours on a Texas highway in July. Many hate snatches, due to sore or bruised forearms, or hand trauma, such as  blisters and callouses,  all due to poor technique and/or a  weak grip.
I believe no kettlebell user should have to train with "poor technique." Thus, I continue to team with the top coaches  in the field, to help you truly enjoy the benefits of training with powerful tools such as kettlebells, inn order to get the results you truly want. This is why I am teaming with kettlebell expert and top kettlebell coach, Denis Kanygin on October 30,  for his Kettlebell Systema Snatch Workshop, hosted at Primal Iron Gym.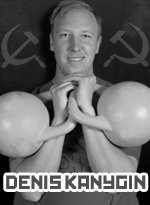 Here's what you will learn at Denis's workshop:
At Kettlebell Systema Snatch Workshop you will learn time tested, original Russian Kettlebell Snatch Technique that will allow you to snatch safer, heavier, and for more reps.
What you will learn at Kettlebell Systema Snatch Workshop:
• How to keep hands tear free during the Snatch
• How to do Swings properly and safely
• Drills to outstanding shoulder and thoracic mobility
• Snatch biomechanics
• Proper kettlebell trajectory during Kettlebell Snatch Lift
• Drills and exercises to reinforce proper technique and build strength and endurance
About Coach Denis Kanygin
Russia born Denis Kanygin has been training with Kettlebells since the age of 8 where he was formally trained in Girevoy Kettlebell lifting.
He has competed competitively in Russia and is now living in the USA teaching and preaching the proper mechanics of traditional Kettlebell lifting.
His organization Kettlebell Systema focuses on teaching the main lifts of Girevoy and training for maximum strength and endurance and correcting the common mistakes of western Kettlebell training.
If you really want to improve your snatch technique, reduce hand tears, get more reps, and more, then this 1 Day workshop is definitely for you.!
For more sign up details, hop over to
http://www.kettlebellsystema.com/workshops/houston_texas_kettlebell_snatch_worksoshop/