Costa Rican Chorreador Coffee Stands
A Story Of A New Warrior, Coffee Brewed In A Sock, & Living The "Pura Vida" Life One Cup At A Time
If  I've said it once, I've probably said it a thousand times, "Life's too short to drink bad coffee." Anyone who is an avid listener to the Live Life Aggressively podcast with myself and my friend Mike Mahler knows that there is hardly an episode that we (especially me) not mention the health benefits of coffee. Studies have shown how coffee helps reduce heart disease, type II diabetes, contains anti-oxidant, help improve brain health, reduce the symptoms of Alzheimer's disease, and much more.
Although, I'm sure we can all appreciate the health benefits of coffee, I'm sure it helps to consume it more often if it actually tastes good. There are numerous reasons why there is a lot of crappy-tasting coffee out there.  It could be the actual beans (the growing process, harvest, processing, roasting, etc.), it could be the water used to make the coffee (filtered is always better), the grinding process, and/or the brewing method……..ahhh……that last one…….let's talk about that.
I'm a huge fan of various pour-over coffee brewing methods. Why? For the following reasons:
It's cheaper than the conventional electric drip coffee maker
Easy maintenance & clean up
No hot plate that continues to over-cook your coffee
Richer, bolder coffee flavor
Greater control of your coffee's flavor outcome
Using various pour-over methods make you look & feel more interesting & makes you more of a bad ass than simply turning on your automatic coffee maker
I've used various pour over methods, during my coffee making adventures, such as the Chemex, v60, as well as the poor man's pour over tool, the Melitta coffee cone. However, it was recent trip to Costa Rica that opened my eyes to a much better way to brew pour over coffee. No matter where my wife and I went to enjoy coffee, I noticed the Ticos (Costa Ricans) brewed our coffee in the weird, sometimes artistically wood-carved yet simple coffee stands. The weirdest part of the coffee stand was when our server or barista would put the freshly ground Costa Rican coffee in, what looked like someone's old sock. What the he–?
This really peaked my interest.  Check out the following video, and you will see why:
The chorreadors in the video look a little flimsy and cheap, but the flavor of the coffee totally took my mind off of the look of this contraption made of wood and a baby bootie sock. Haha. The waiter explained to me that there is nothing in the world that tastes as great as Costa Rican coffee, and the best way to make sure it tastes as great as every Tico we spoke with on the subject of coffee, is with a chorreador. After this cup (one of quite a few I had, during this dinner), I had no reason to argue with him.
Look, I love sharing great experiences with my family, friends, social media followers, strangers, and our podcast listeners. So, I wanted them all to know about this chorreador and tell them where should get one, so they could share in this awesome coffee tasting experience. The only problem was, I could not find one place in the U.S. that sold them. The one website I found, hadn't been updated in over 5 years, and when I tried to call the number on the site, it was a non-working number.
At the end of the day, I've learned if you want to get something done, you have to do it yourself, in most cases. This was one of those cases.  I reached out to one of the acquaintances I met in Costa Rica and asked them if they could create  some chorreadors for visitors of my website. If so, could the create a more stylishly designed stand from better quality wood and create a drip stand that not only helped produce a delicious cup of coffee, but would be an attractive work of art, worthy of displaying on any kitchen counter. My Tico amiga replied, "Si!," and here is what we came up with: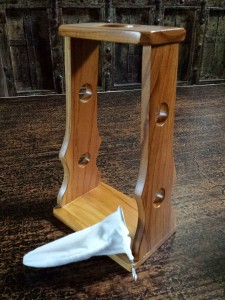 (Chorreador "Tejas")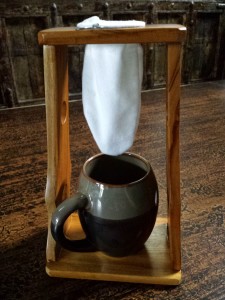 (Chorreador "Tejas" – mug not incl.)
What The heck does Chorreador mean & how in the heck do you say it?
The chorreador (choh' ree' a' dohr)  consists of a wooden stand which holds an elongated cotton bolsita (Spanish for "little bag"). The mouth of the bolsita is held open by a circular wire rim that is attached to a handle. The stand is used to hold a coffee cup, and in some cases, a v60 decanter on its base and the bolsita is suspended from the top of the chorreador stand, hanging above the container.
The word chorreador is related to the Spanish verb, chorrear, meaning to drip or trickle, and refers to the action of hot water seeping through the coffee grounds, and dripping out. A coffee cup or pot is placed on the bottom of the stand, and fine to medium-fine ground coffee is spooned into a dry bolsita. This is then suspended from the top of the stand so it hangs over the container. Boiling water is poured slowly over the coffee grounds and the liquid seeps through, making coffee, which drips into the waiting container.
New Warrior Chorreador Info
The "Tejas"
(pronounced tay' hahs')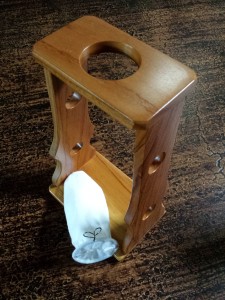 .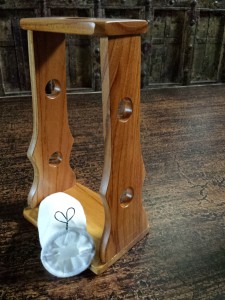 The " Tejas "  is
– Constructed with gorgeous tropical & sustainable hardwoods
11″ tall
– Includes reusable bolsita filter
– Can accommodate a large coffee mug and some v60 decanters
– Hand-crafted by Costa Rica artisans & Imported from Costa Rica
$54.99 (USA & Canada + free shipping)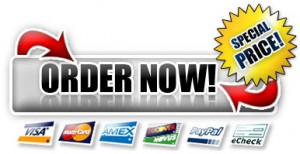 .
$54.99 (All Other International Orders)

(+ $29.99 international shipping & handling)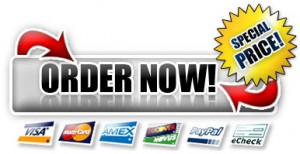 ~~~~~~~~~~~~~~~~~~~~~~~~~~~~~~~~~~~~~~~~~~~~~~~~~~~~~
.Chorreador Brewing Instructions & Bolsita Care Listed Below
~~~~~~~~~~~~~~~~~~~~~~~~~~~~~~~~~~~~~~~~~~~~~~~~~~~~~
Bolsita/Coffee Filter 3 Pack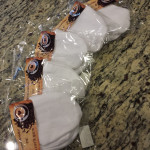 This 3 pack of durable cotton bolsita (little sock)  coffee filters
will last you for at least an entire year, w/proper care, as
each usually lasts at least 3 months, even with daily use.
Plus, it's good to have an extra bolita ready, when you want to
brew a few more cups of coffee, during the day.
$19.99 (USA & Canada orders +  free shipping)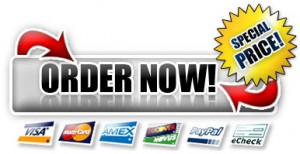 .
$19.99 (All Other International Orders)

(+ $15.99 international shipping & handling)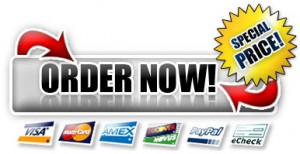 The Chorreador is more than beautifully hand-crafted wood with a reusable cloth filter.
It's a coffee lover's chance to experience a taste of Costa Rica! Pura vida!
This is coffee brewing for those who only want the finer things in their life.
You want, you decide, and you get.
The New Warrior Lifestyle Winning Formula Is Simple
1. Wake up
2. Drink Great Coffee
3. Kick Ass
4. Rest
5. Repeat!
==============================================================
Chorreador Brewing Instructions & Bolsita Care:
==============================================================
First, thanks for purchasing my Costa Rican Chorreador.  I wanted to just send you some tips on caring for your bolsita (the little sock filter), as well as share how to brew a great cup of coffee with the chorreador.
make sure you always hand wash your bolsita
clean it with water and salt and then let it air dry only
add a little salt and rub the bolsita generously
be sure to thoroughly rinse your bolsita and make sure all excess salt has been removed. No one likes salty coffee
it is natural for the bolsita to stain, from the coffee.Ticos believe that is a good thing, as the leftover oils and coffee "dyes" are believed to add to the rich coffee flavor
How to make delicious coffee via your 

chorreador

:
Mount your dry bolsita on your 

chorreador

Bring fresh filtered water to boil
Place 2-3 tablespoons of fine-medium ground coffee per cup of coffee into your bolsita
Place your coffee mug under the filter
Slowly pour the water into the bolsita. You may have to wait for the water level to decrease, before continuing to pour water
Finally, take in the aroma, and then enjoy your coffee
Note: 
One thing that I tend to do a little differently than the traditional way of brewing is,  once the water is finished boiling,  I wait for the boiling to stop.
Once it stops, I pre-wet the bolsita,  before I add the ground coffee. Next, after I add the ground coffee,  I pour just enough water over the grounds to get them wet and wait for about 10-20 sec.  This allows the coffee to release any gasses and to let the coffee "bloom."
This technique is similar to how I prepare pour over coffee in my chemex and with the Melitta, and it does not disappoint. Try it this way and the traditional way, I listed above, and see which method you like more.
If you are looking for some of the best tasting coffee from Costa Rica (other than my own brand that I am currently working on) and along the Coffee Belt, give these good folks a try:
Enjoy, and thank you for your business. I really appreciate it.