Buffer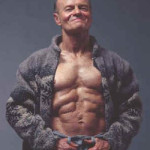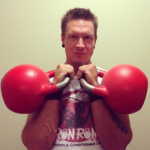 Fitness legend and popular LLA Show guest, Clarence Bass, returns to talk abbreviated training, the latest studies on Parkinson's, marijuana, and the following:
Mike & Sincere share how LLA listeners can help LLA friend of the show Jase Nibourg kick cancer in the ass
Mike shares how he utilized Clarence's philosophy of abbreviated training to train while being sick, after a recent international trip
How can you benefit from only 2 hard training days a week
How can you utilize your time at work to improve your brain function, increase energy, and reduce injury
Clarence discusses why he feels our society is becoming more sedentary
Clarence shares a study that should make marijuana advocates happy (as if they needed any help feeling happy)
What is the correlation to walking, less exercise,  and reduced in symptoms of Parkinson
How important is visualization in a variety of protocols from physical training, business, to offsetting the symptoms of Parkinson's disease
What is Clarence's current diet program and how has is changed since he last joined us on the show
Clarence shares how the power of simple benefits your diet, training, and business
Clarence Bass vs. Loren Cordain….you decide
Clarence discusses Purposeful Living vs. Meditation and if there is a difference
What Clarence say to someone who is older and never really trained, in terms of getting started with a fitness program during their later years
Links & Resources mentioned in the show:
Listen and download at http://strengthbymahler.com or http://newwarriortraining.com. 

also subscribe, download, rate & review us at:

iTunes: https://itunes.apple.com/us/podcast/live-life-aggressively-podcast/id646524617 

Stitcher: http://www.stitcher.com/s?fid=34706&refid=stpr


Also, be sure to "like" and connect with us on our Facebook fan page at http://facebook.com/llapodcast.