Buffer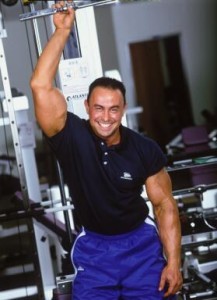 Charles Poliquin  (http://strengthsensai.com) is one of, if not "the" most sought-after strength & conditioning coaches worldwide. He has coached some of the top professional athletes, including well-known NHL players, Olympic athletes, and NFL players. Charles is also the creator of "The Poliquin Principles."
During episode #43 of the Live Life Aggressively podcast, Charles joins Mike & Sincere to discuss:
What happened to Charles's business & what the heck is he doing in Spain
Charles talks hormone profiling, inflammation, and answers the question, "Do these pants make me look fat?" for men and tells them why
Charles explains when supplements are most needed, and it's probably NOT when you would think
Why Charles feels most athletes/trainees are not training enough
Charles shares how Steven Segal can help feed the entire country of Somalia
Why and when does Charles feel an athlete should train to the point of depression
What is the most important component most athletes/trainees overlook in a training program and why most goals are often missed without this key tool
What's the one question every trainer should ask a client wanting a quick- fix training program and expecting fast results
How did Charles help a famous NHL athlete not only get in shape, but keep his job and get a salary increase within a month
What we can learn about human nutrition from tigers
Charles shares his success training tips for 3 specific types of athletes/trainees & how you can apply this to your training or your clients
What books does Charles recommend. You will be surprised by his answer
Charles shares the correlation between a kick in the nads & double blind studies
What's the one thing that would be "non-negotiable" if Charles ran an Olympic training facility

What mistakes did Charles learn about program design from his client athletes from the 1992 Olympics
Why your grip strength is closely connected to your genetics & what are your options for improving your grip strength
Why food is the new performance enhance drug
Why Charles has adopted a black panther, lion cubs, and 3 small leopards

3 words you need to know: Virgin Sex Therapist
Links & Resources:
All this and much more. Subscribe, download, listen, and share this episode now by hopping over to iTunes or Stitcher at
iTunes: https://itunes.apple.com/us/podcast/live-life-aggressively-podcast/id646524617 (please leave us your reviews 🙂
Stitcher: http://www.stitcher.com/s?fid=34706&refid=stpr


Also, be sure to "like" and connect with us on our Facebook fan page at http://facebook.com/llapodcast.