Buffer
It's been a few years since, internationally known kettlebell & strength & conditioning coach, Mike Mahler, has conducted a seminar in Texas. In fact, to say, Mike's return to the Lone Star State has been in high demand, is truly an understatement. Aspects of kettlebell training, strength & conditioning, fat loss, and hormone optimization (a topic Mike has been studying in depth and lecturing on, for nearly half a decade), has changed dramatically, since Mike's last seminar in Texas.
As a matter of fact, since Mike's last workshop, which was held in Dallas thanks to host and fellow coach, Lisa Shaffer, kettlebell training and its popularity, has grown at a rapid pace. Unfortunately, so has America's waistlines, in some cases, even more in Texas. Recently, I had the opportunity to get Mike to take time out of his busy schedule and discuss the benefits of training with kettelbells, the importance of optimizing your hormones in order to improve your quality of life, your weight, and training program, as well as discuss what everyone can expect from our upcoming workshop in Houston, on November 13.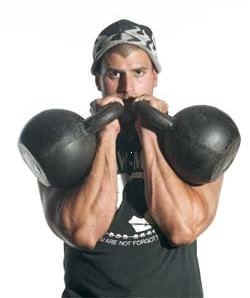 You can also download this call, for your future listening pleasure, as well. Mike drops a lot of quality information and shares quite a few resources that you can take advantage of, right now, during this call. I'm sure you will listen to this one over and over again. To find out more about Mike's upcoming workshop here in Houston, or in other cities, be sure to visit his page, once you finish listening to this great interview. More info can be found at http://www.mikemahler.com/houstonkettlebells.html
Be sure to drop a comment or any questions you may have, below. Mike and/or I will definitely reply and help in way that we can. Also, be sure to share this post with your fellow kettlebell fanatics, by clicking any of the share buttons at the end of this post. OK, here's your interview. Enjoy!
091510mahlerHouwkshpHormKBintro1